This weekend, BBC2 celebrates the ripe old age of 50 - yes a full half century. After a shaky start, the opening night was hit by a major power failure in the London area, the planned schedule for the 20th April actually happened a day later.
As with all television and radio which rely on a network of transmitters, launches are only the first toe in the water, and the launch of BBC2 was from Crystal Palace, destined only for the London area, with Southend and Herne Bay to the East, Reading to the West, and Luton and Crawley to the North and South possibly picking up the signal.
Hullabaloo and Custard , the kangaroo mascots for the station pictured above, were drawn by artist Desmond Marwood. BBCtv was rebranding to BBC1 with the arrival of BBC2, hence two kangaroos, and named because the changes would cause a hullabaloo and custard went with everything. Both had been doing their bit in promoting things for some considerable while, both in the Radio Times and special publications, but it was the freakish events on the 20th and the resulting press coverage that provided the channel with the publicity you can't really buy.
Radio Times themselves entrusted the cover of the London launch issue to Victor Reinganum, and it was a variation on an already tested cover (to mark the launch of BBC Wales/Cymru in February 1964), with further variations used as BBC2 was rolled out to the South and West and Wales in September.
The stars of the show though, Hullabaloo and Custard, joined Ken Dodd for the cover to mark the service launching in the North in October, but for Scotland and Northern Ireland, it seemed to be business as usual, with simple information boxes to highlight the new service with a coverage map and reception information inside the magazine.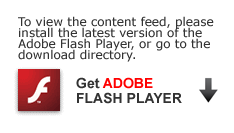 David Attenborough, the channels first controller, was less than enthused with the antopidean pair, as noted in his autobiography, and banished them forever as his first executive decision. Whilst this certainly didn't have an immediate effect, later editions of BBC2 News, another publicity publication from the late 60s charting the progress of the channel, replace their welcoming appearance in the top left corner with simple text boxes.
In 2010 I tracked Hullabaloo and Custard down to their retirement home in Caversham and asked them about Attenborough's obvious dislike, but got no comment. True professionals.
| | |
| --- | --- |
| | |
| Issue 2110: London Launch | London Coverage Map |
---
It has adapted to the many changes in broadcasting during its nearly 90 year lifespan, and has embraced new services as they arrived.
This site is intended to provide a general overview of that rich history and cover some areas in much more detail.
It overlaps with the BBCs own site covering their history and you are encouraged to take a look there, but not before you have explored this one a little more.